Art-O-Mat Gallery

is pleased to present

Zeitgeist 2009,

an exhibition of

10 artists

organized by

Chris Lee

.

Featuring Artists:

Annie Rudden (aka anniecat), Yevgeniya Baras, Peter Bardazzi, Gilbert Giles, Kim Gordon, Marie Koo, Christopher Lee, Heather Morgan, Christian Pietrapiana, and Christina Wickstein

.



The next generation of our culture is already here and is sending out complex and sometimes disturbing signals. This new spirit has yet to be defined and is rapidly changing and shaping the culture, politics, communications, the planet and us.



Zeitgeist 2009

is a creative attempt to witness, understand and participate in this spirit of our time.

Christopher Lee, the curator and a participant in the exhibition invited a group of artists to interpret and go beyond current events in a search of a truer significance of the theme

Zeitgeist 2009

.

"Things have lost their original meaning in terms of being cutting edge and the power of definition has become meaningless in these troubling times" says artist peter bardazzi.

The resulting collective group of works and images is a window into this new landscape of our time: emphasizing how important it is that we understand that culture, politics, and nature are now encoded with new meaning in

Zeitgeist 2009

.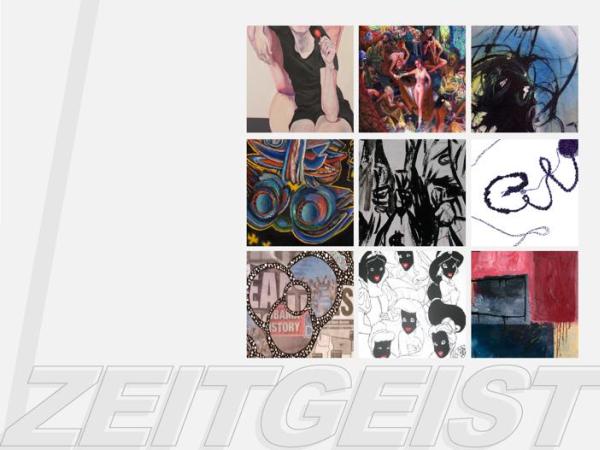 About Art-O-Mat L.I.C.
Art-O-Mat L.I.C. began in 1995 as one of the Internet's earliest online art projects. Its latest incarnation is an Artisan Store and Gallery in the heart of Long Island City's Hunters Point. The gallery and store have sold works from over 200 artists, artisans, musicians, and authors as well as items from local cultural organizations. Art-O-Mat L.I.C. holds community events such as workshops, Folktale night (local oral histories), formal lectures on the history of L.I.C., and Poetry Sundays. The store sells unique gift items, items with local flavor, and books on art and literature."Zeitgeist 2009" will be Art-O-Mat's twenty-fifth exhibition in the Gallery since opening on October 25th, 2005.

Our mission is to provide a venue to promote and preserve local arts and the community within which artists live and work.